Brief
PennSori is the University of Pennsylvania's premier Korean-American a cappella group, known for their humorous skits and fusion a cappella music. As marketing director of the group, I initiated a complete brand overhaul in order to highlight the group's signature vibrant personality. The new identity expands the group's logo into a complete design system which is crafted to be inviting and playful.
The new visual system takes its cues from Korean identity: namely in the form of the exploded Taegeuk, an element which represents balance in Korean tradition; and the two national colors, red and blue, which coincidentally also serve as the official university colors. To represent warmth and invitation, lighter, almost pastel-like tones are introduced into the palette, and images and backdrops are designed to be colorful where applicable. Text is set in Brandon Grotesque, a geometric font which adds character and playfulness to the visual design.
As a cappella concert themes are designed seasonally with their own set of directions, this system was designed to provide direction in non-themed events or applications, such as auditions or the official website.
Information
Visual System
The Taeguk is designed to be utilized as a graphic element, its curvatures providing distinct variations while also maintaining the principle of balance.
Brandon Grotesque, designed by Hannes von Döhren of HVD Fonts, was selected as Sori's primary typeface due to its inviting and almost playful design.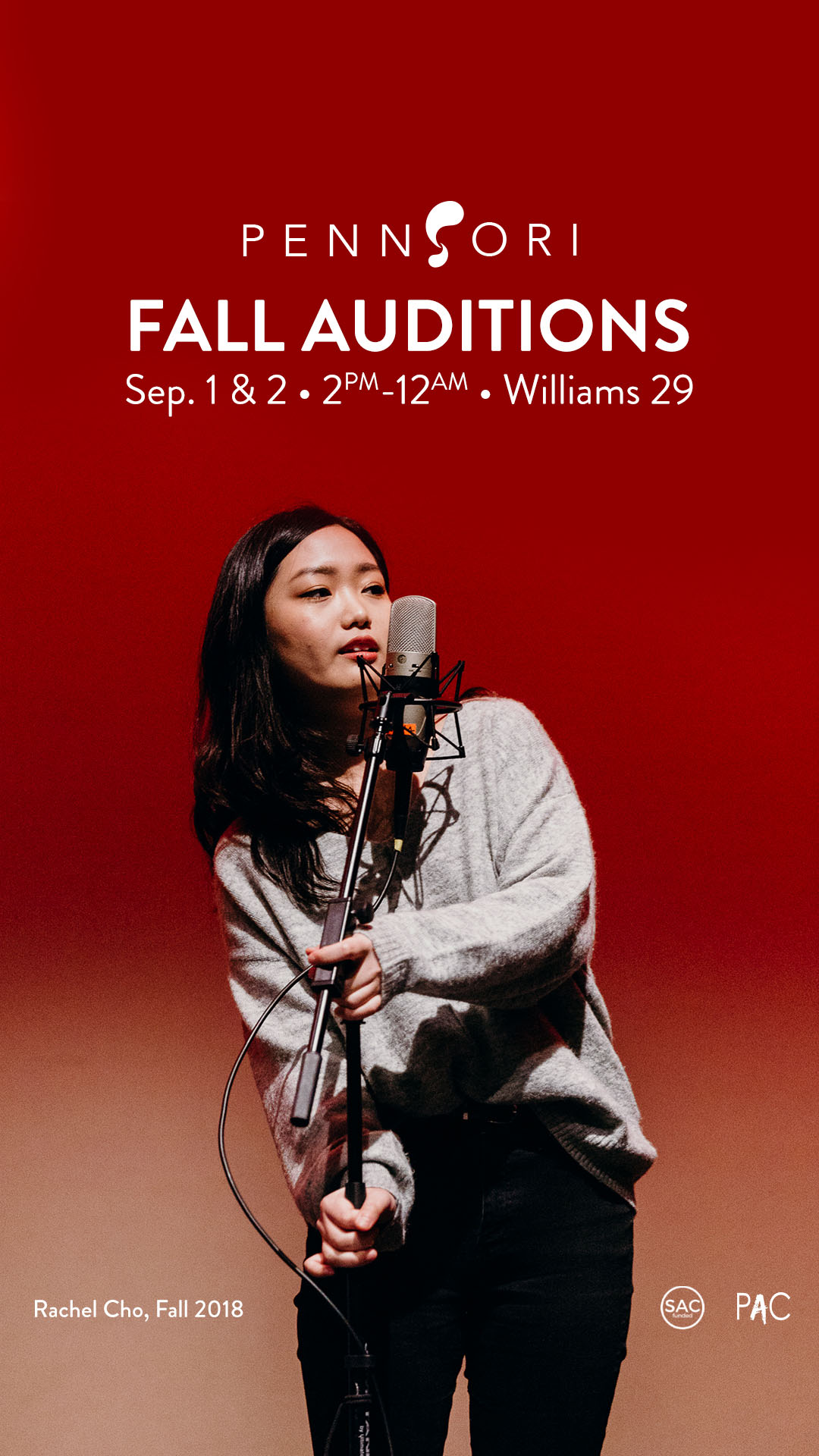 Photography
PennSori's concert venues often call for colorful and vibrant photography. For auditions promotional materials, these images were used to showcase the concert experience.
Website
PennSori's new website was developed to be tailored to their needs, particularly in making the process of highlighting shows, members and updates from the group easier.
Information
Creative Direction
Edward Kim
Photography
Kate Jeon, Noel Zheng, Mirko Ren
Design
Jinyoung Cho, Dani Kim